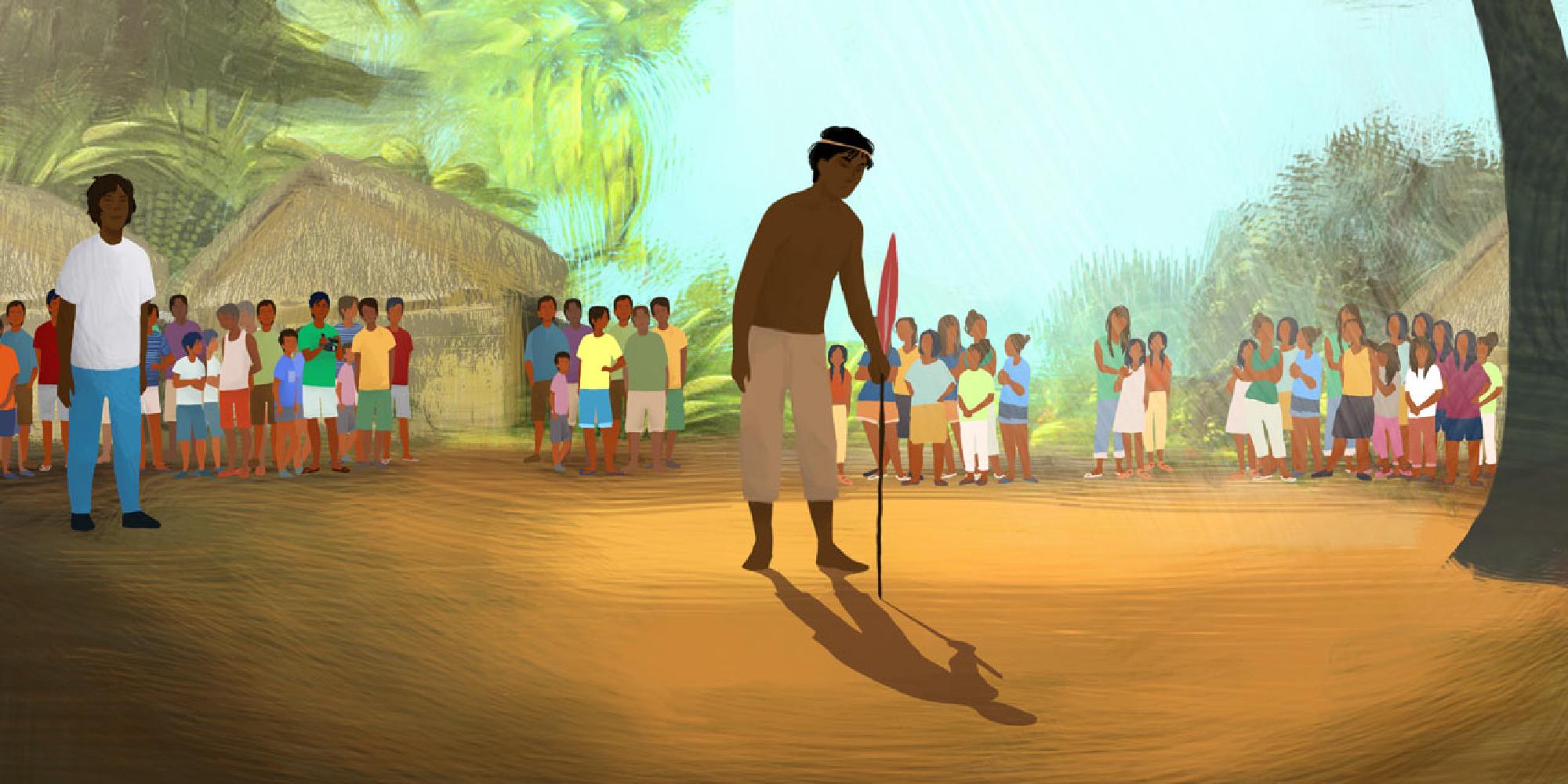 Être Amérindien Aujourd'hui
documentary series original soundtrack
The Project (still in development)
In the midst of cultural, economical and political mutation, this webserie conceived and written by Toulouse's Museum d'Histoire Naturelle offers a human, scientific and contemporary look on the question of Indigenous people in Amazonia. We participated to the creation of the pilot for about the tribe "Iny Karajà", the people of the great river.
To complete the narrative and add a graphical dimension to the videos created on site by the men and women of the different tribes themselves, the Toulouse Musem and Les Fées Spéciales chose to add animation. Through the drawings, they tried to exploit a universal medium : simple, evocative, and poetic around the whorld, it serves the discovery of myths and social or environmental issues they face.
Our musical approach
Since the very beginning, we were very self conscious, as a team of outsiders to the natives culture, that we needed to anchor our musical creative decisions in recorded oral traditions of the various tribes, to respect their culture.
For that purpose, we've based most of the songs on recordings made by the tribes themselves to illustrate the documentary, and adapted the various sounds and music from those recordings, be it percussive rhythms, choirs or ceremonial chanting, so that they'd be the central point of focus of the instrumentations. Our job was then to create the music for the other spaces of the documentary that were their point of communication with the industrialized world or threatening their culture (urban areas, roads, markets...) to illustrate the permanent dialogue that they have to make to preserve their rites and traditions while integrating with the growing influence of the rest of the country.
Preparative work by Eric Serre.